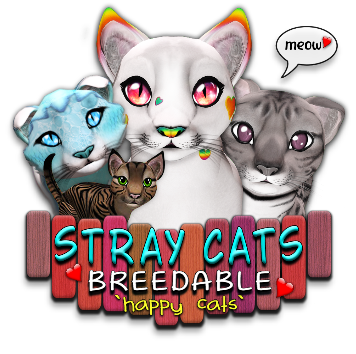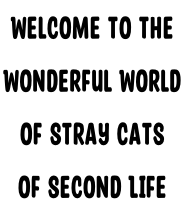 BODY SHAPES
Non-Traited – STANDARD
Traited – FLUFFY, CHUBBY, SLENDER
SHADE: Non-Traited – CLASSIC
Traited – SLEEK, ECLIPSE, GIMMMER, SHIMMER, FLARE, LUMINOUS, NIGHTFALL, DAZZLE
EARS: Non-Traited – STANDARD
Traited – CURL, SHORT, FOLD, TUFT, ROUND, LT CURL/RT FOLD, RT CURL/LT FOLD
TAILS: Non-Traited – STANDARD
Traited – PUFF, BOB, FLUFFY, FLUFFY BOB, KINK, SLENDER, ARIEL CURL, FLAT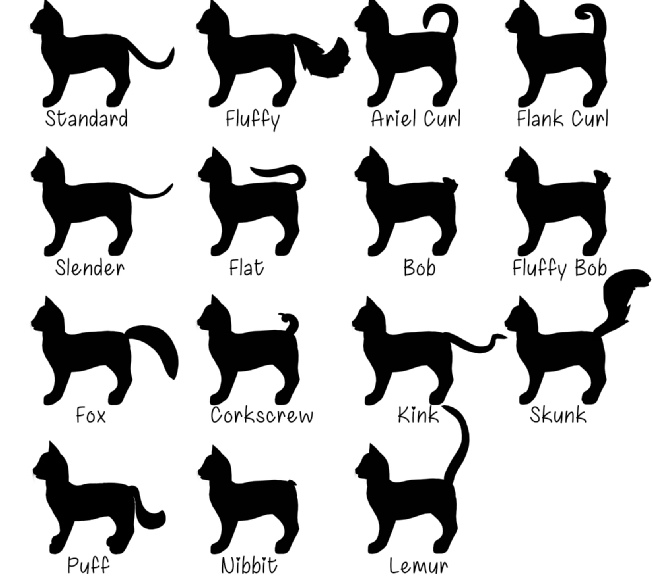 TAIL SHAPES
Non-Traited – STANDARD
Traited – ALL OTHERS
FLUFFY & SLENDER = RETIRED *
*Still out there and available, but not present in any starter cats - only available through breeding
SHADE: Non-Traited – CLASSIC
Traited – SLEEK, ECLIPSE, GIMMMER, SHIMMER, FLARE, LUMINOUS, NIGHTFALL, DAZZLE
EARS: Non-Traited – STANDARD
Traited – CURL, SHORT, FOLD, TUFT, ROUND, LT CURL/RT FOLD, RT CURL/LT FOLD
TAILS: Non-Traited – STANDARD
Traited – PUFF, BOB, FLUFFY, FLUFFY BOB, KINK, SLENDER, ARIEL CURL, FLAT
EYE SHAPES
STARTER (Non-Traited) - Almond
TRAITED -
Orb, Mystical, Grumpy, Kawaii, Crossed
EYE PUPILS
STARTER (Non-Traited) - Round, Slit
TRAITED - Swirl, None, Ring, Spot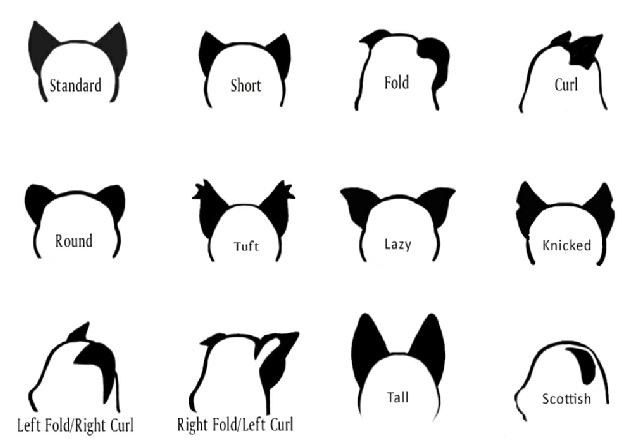 EAR SHAPES
Non-Traited – STANDARD
Traited – SHORT, TUFT, LAZY, KNICKED, ROUND
LEFT FOLD/RIGHT CURL
RIGHT FOLD/LEFT CURL
LEFT CURL/RIGHT FOLD
RIGHT CURL/LEFT FOLD
FOLD, CURL, SCOTTISH, TALL
FOLD & CURL = RETIRED *only available through breeding
SHADE: Non-Traited – CLASSIC
Traited – SLEEK, ECLIPSE, GIMMMER, SHIMMER, FLARE, LUMINOUS, NIGHTFALL, DAZZLE
EARS: Non-Traited – STANDARD
Traited – CURL, SHORT, FOLD, TUFT, ROUND, LT CURL/RT FOLD, RT CURL/LT FOLD
TAILS: Non-Traited – STANDARD
Traited – PUFF, BOB, FLUFFY, FLUFFY BOB, KINK, SLENDER, ARIEL CURL, FLAT
What is a Trait : Stray Cats have 9 possible Traits
PELT - EYE COLOR - EYE SHAPE - EYE PUPIL - EARS - TAIL - SHADE - BODY - WHISKERS
Anything 'STANDARD' or 'CLASSIC' is NOT a trait, however keep reading….
With Pelts, Classic may or may not be a trait. You need to look at the specific breed page to confirm, but for the most part, it is not a trait,
unless it is on a Faboo breed. ALL Faboos Pelts are considered a trait.
Pelts: There are several base colors in many breeds that are considered 'standards' or 'starter colors', therefore not a trait.
See individual list in breeds under Pelts.
In general, not-trait pelts are: Chocolate, Light Brown, Brown, Tawny, Seal, Blue/Red, Brown/Red, Red/Chocolate, Red/Black, Chocolate/White
Eye Colors: Standard Starters (non-trait) are: Sage, Canary, Chocolate, Forest, Sunflower, Cobalt, Gold, Amber
Eye Shape: "Almond' is considered a standard, therefore not a trait
Pupils: 'Round and Slit' are considered standards, and are therefore not traits.
Shade: 'Classic' is a standard, and therefore not a trait.
Body / Ears / Tails: Any 'Standard' is not a trait.
Whiskers: Standard is not a trait. (As this trait was introduced in December 2023, older cats will not show this trait. They only have 8 possible
traits, and will not have the DNA for the new 9th whiskers trait. Their whiskers just appear as standard.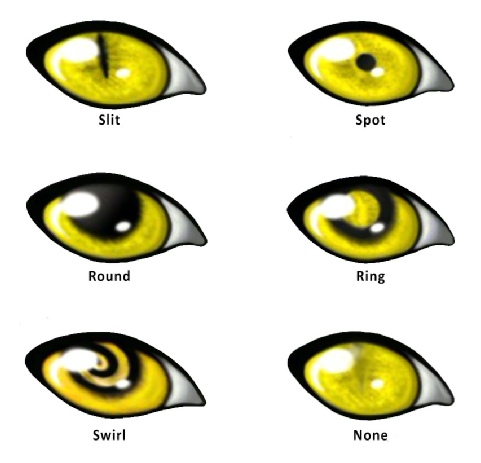 STARTER (Non-Traited) - STANDARD
TRAITED - ALL OTHERS
French Curl, Spikey, Bushy