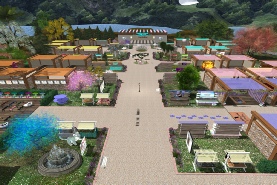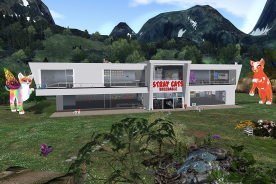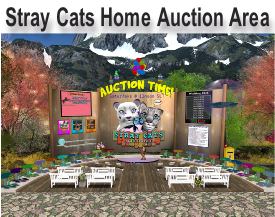 Our CSRs
Cat-A-Lyst (CathrynDawn)
Gabonica Lorefield
Rhadira Stromfield
Chat in our Group!
* Stray Cats Breedables Main Group *
Our community loves to chat and share.
If you need a CSR,
this is the place to ask.
Or contact Nic♥ (Nicolyti Resident)
General Manager, for assistance.
Can't reach anyone for help?
File a Ticket Here !
Nicolyti Resident
Chief
StrayCatsScripter Resident
Scripter


SecondLife's Best Cat Breedable!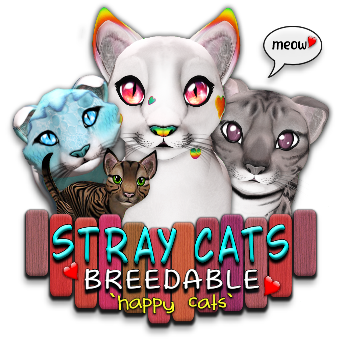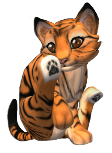 Latest Pelts Added to breed for:
Faboo Tiger - Red/White
Faboo Skunk - Red/White
Faboo Raccoon - Red/White
Faboo Lemur - Red/White
Just in time to make some for the holidays!!!!
Breeding Excellence Award - Monthly Contest
Some of you might remember that we used to have a monthly 'breeder of the month' contest. It was discontinued this year, but we are bringing it back!! It will be calculated a little differently to hopefully reflect quality over quantity for trait values to determine winning breeders.
December will be a 'beta' test to hopefully become a permanent addition for 2023 and beyond!! Please read all about it here!
Did you know that you can search for specific kitties IDs by using the Search-Description option in your SL inventory?
Open your inventory.
Click on the gear (settings) 'to the left of the + sign low down'
Look about ¼ of the way down and you will find 'Search By' - Choose Description. In the white box at the top, type in the ID you are looking for, like 790022 and hit 'enter'.
Pretty darn cool!
Don't forget to go back to the gear (settings) and change the Search By back to 'Name'.


Winter Design-A-Kitty Contest!
Stray Cats Story Contest!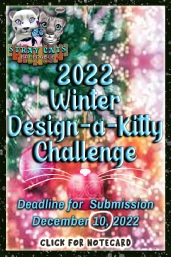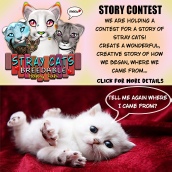 For too long our terrific Strays have gone without a story of their own. It's time, don't you think? We are reaching out to you to help us fill in our blanks. Be inventive!
All information can be found here!
Technically the contest has ended, but only 3 submissions were received, so it's extended to hopefully get more. End date to be announced.
Class/Group Chat - Q&A time -
Nic will be there every Wednesday @ 12noon - 2pm SLT
Upstairs in the classroom @ our HQ