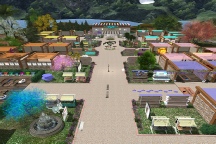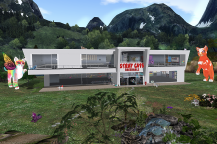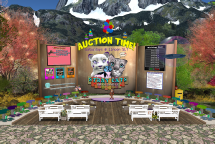 Our CSRs
Cat-A-Lyst (CathrynDawn)
Gabonica Lorefield
Rhadira Stromfield
Chat in our Group!
* Stray Cats Breedables Main Group *
Our community loves to chat and share.
If you need a CSR,
this is the place to ask.
Or contact Nic♥ (Nicolyti Resident)
General Manager, for assistance.
Can't reach anyone for help?
File a Ticket Here !
Nicolyti Resident
Chief
StrayCatsScripter Resident
Scripter
Class/Group Chat
Q&A time With Nic
Wednesdays -12noon - 2pm SLT
Upstairs in the classroom @ HQ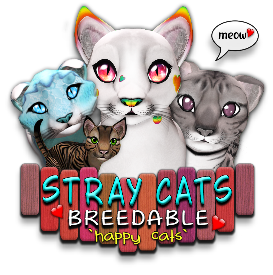 Stray Cats is proud to help support and brag about our excellent breeders!
Join our monthly breeding contest and win prizes!
Your cat submissions are calculated mathematically to reflect quality over quantity for trait values…..Please read all about it here!
April 2023 Contest Winners:
1st-MoonlightSprinkles 2nd-Alex (Tabiya Resident) 3rd-Caileigh Inglewood
Taking submissions for May kittens up through June 2nd!! Send to Nic♥ inworld!
Faboo SeaCat - Stormy
Faboo Fox - Periwinkle
Faboo Lion - Charcoal
Faboo Cheetah - Cream/Lilac
Faboo Hedgehog - Emerald
Lightning ICE is at HQ now!
Our latest and last one of this series.
It can be bred to release 2 new Pelts: Aurora Blue & Ice Opal
As well as awesome new 'Ice Age' Eyes and new 'Pink Frost' Shade!
It can release these new pelts on 5 of our breeds to start off:
Broken Hearts, Bleeding Hearts, Candy Hearts, Pointed Loves andddddd…
Faboo Butterflies~!
Breeding Excellence Award Monthly Contest
Did you know that you can search for specific kitties IDs by using the Search-Description option in your SL inventory?
Open your inventory.
Click on the gear (settings) 'to the left of the + sign low down'
Look about ¼ of the way down and you will find 'Search By' - Choose Description. In the white box at the top, type in the ID you are looking for, like 790022 and hit 'enter'.
Pretty darn cool!
Don't forget to go back to the gear (settings) and change the Search By back to 'Name'.


©2023 Stray Cats Breedables - All rights reserved
Second Life is a registered trademark of Linden Research, Inc. We are not directly affiliated with Second Life.
April Winning Cat
Pelt: Faboo Lemur - White/Red
Eye Color: Ice
Eye Shape: Almond
Pupil: Swirl
Ears: Scottish
Tail: Fluffy Bob
Shade: Coffee Latte
Body: Slender
- SL 20th Birthday is in June and there will be a commemorative LE for it :)
- Special RFL Weekend Event June 10-11th you won't want to miss!
New colors will be available for purchase for RFK charity!
Spring Yard Sale - Going On NOW!
There is an area right outside our HQ designated with tables for your use. Feel free to sell Strays, or resell gachas you have, or maybe things that you have made (but please no other breedables). Clean out some of your old stuff (inventory :) Find deals! There is a NC for more info at the site. This will run 2-3 weeks. Open-ended at this time. Have fun!
No LE on at this time.

For our Summer LE, we are again holding a design contest to let all you creative people get artistic !!
See all the details *HERE*