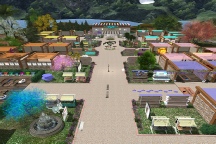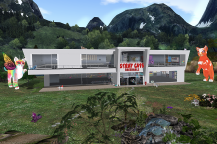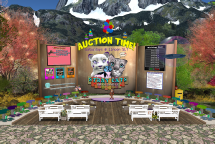 Our CSRs
Cat-A-Lyst (CathrynDawn)
Gabonica Lorefield
Rhadira Stromfield
Chat in our Group!
* Stray Cats Breedables Main Group *
Our community loves to chat and share.
If you need a CSR,
this is the place to ask.
Or contact Nic♥ (Nicolyti Resident)
General Manager, for assistance.
Can't reach anyone for help?
File a Ticket Here !
Nicolyti Resident
Chief
StrayCatsScripter Resident
Scripter

Class/Group Chat
Q&A time With Nic
Wednesdays -12noon - 2pm SLT
Upstairs in the classroom @ HQ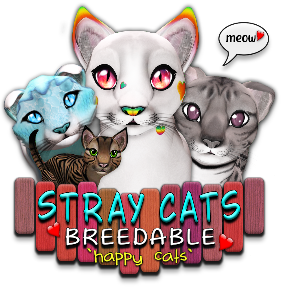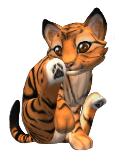 Faboo Koala - Tropical
Faboo Wolf - Rust
Faboo Koi - Tropical
Faboo Dragon - Inverse
Maine Coon - Silver/Gold
Broken Heart - Silver/Gold
The next Elemental is at HQ! Elemental Lightning!
It will affect 4 breeds, 'unlocking' 2 new pelts for them - Red Storm
Electric Blue
4 associated breeds are:
Tortoiseshell Brindle, Tortoiseshell & White, Solid (and cuz why not)
Faboo German Shepherd!
Happy Breeding!
Breeding Excellence Award Monthly Contest
Some of you might remember that we used to have a monthly 'breeder of the month' contest. It was discontinued this year, but we are bringing it back!! It will be calculated a little differently to hopefully
reflect quality over quantity for trait values to determine winning breeders.
Please read all about it here!
February 2023 Contest Winners:
1st - Onica Kadora 2nd - MoonlightSprinkles 3rd - Alex (Tabiya64)
Taking submissions for March kittens up until April 2nd!! Send to Nic♥ inworld!
Did you know that you can search for specific kitties IDs by using the Search-Description option in your SL inventory?
Open your inventory.
Click on the gear (settings) 'to the left of the + sign low down'
Look about ¼ of the way down and you will find 'Search By' - Choose Description. In the white box at the top, type in the ID you are looking for, like 790022 and hit 'enter'.
Pretty darn cool!
Don't forget to go back to the gear (settings) and change the Search By back to 'Name'.


©2023 Stray Cats Breedables - All rights reserved
Second Life is a registered trademark of Linden Research, Inc. We are not directly affiliated with Second Life.
Shown with new "sunshiny' shade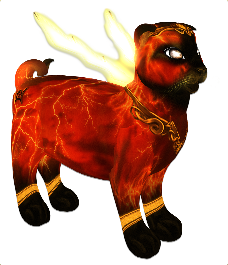 February Winning Cat
Pelt: Snowshoe Tabby - Fawn
Eye Color: Sparkle Pastel Rainbow
Eye Shape: Kawaii
Pupil: Spot
Ears: Right Curl
Tail: Slender
Shade: Icicle
Body: Fluffy
St. Patrick's Day LE 2023 is now Off.
There is a brief one week break before we begin our Easter LE!
Our Annual Easter Hunt in April!
Our Easter LE! 'Bunny Pajamas'
New pelts and colors!
"So exciting"